By: Elton Santos, Queen's University Belfast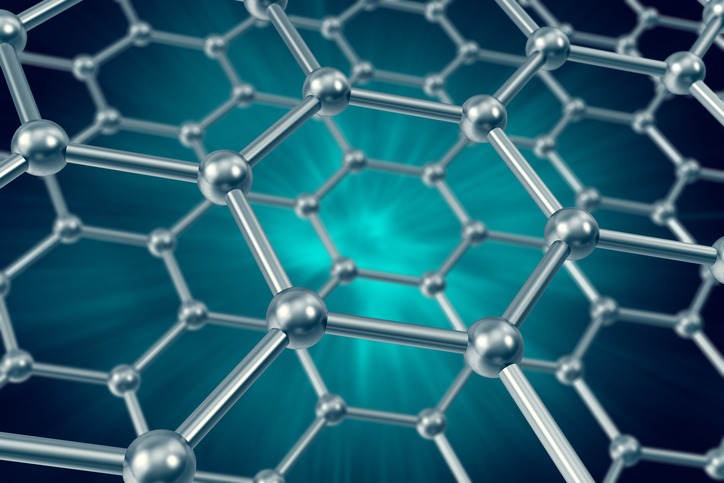 Scientists have found a way to make carbon both very hard and very stretchy by heating it under high pressure. This "compressed glassy carbon", developed by researchers in China and the US, is also lightweight and could potentially be made in very large quantities. This means it might be a good fit for several sorts of applications, from bulletproof vests to new kinds of electronic devices.
Carbon is a special element because of the way its atoms can form different types of bonds with each other and so form different structures. For example, carbon atoms joined entirely by "sp³" bonds produce diamond, and those joined entirely by "sp²" bonds produce graphite, which can also be separated into single layers of atoms known as graphene. Another form of carbon, known as glassy carbon, is also made from sp² and has properties of both graphite and ceramics.
But the new compressed glassy carbon has a mix of sp³ and sp² bonds, which is what gives it its unusual properties. To make atomic bonds you need some additional energy. When the researchers squeezed several sheets of graphene together at high temperatures, they found certain carbon atoms were exactly in the right position to form sp³ bonds between the layers.
By studying the new material in detail, they found that just over one in five of all its bonds were sp³. This means that most of the atoms are still arranged in a graphene-like structure, but the new bonds make it look more like a large, interconnected network and give it greater strength. Over the small scale of individual graphene sheets, the atoms are arranged in an orderly, hexagonal pattern. But on a larger scale, the sheets are arranged in a disorderly fashion. This is probably what gives it the combined properties of hardness and flexibility.