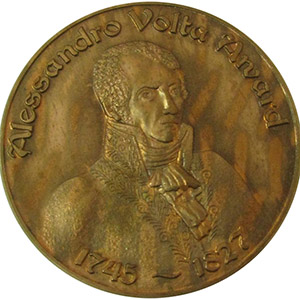 Nomination Deadline: September 1, 2017
You are invited to nominate qualified candidate(s) for the Europe Section Alessandro Volta Medal.
The Europe Section Alessandro Volta Medal was established in 1998 to recognize excellence in electrochemistry and solid state science and technology research. The award consists of a silver medal and a $2,000 prize. The next award will be presented at the 234th ECS Meeting (as part of AiMES) in Cancun, Mexico in October 2018. Explore the full award details on the ECS website prior to completing the electronic application.
P.S. The Europe Section Alessandro Volta Medal is part of the ECS honors and awards program, one that has recognized professional and volunteer achievement within our multidisciplinary sciences for decades. Learn more about various forms of recognition and those who share the spotlight as past award winners.