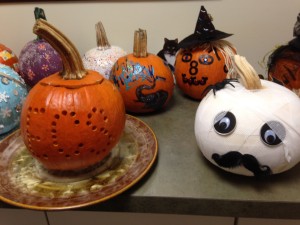 Here at the ECS Headquarters, we're celebrating Halloween with a pumpkin decorating contest! Take a look at some of the staff's creations while we send some interesting Halloween facts your way.
And don't forget to take a look at the list we've compiled of Halloween-themed scientific experiments that are sure to make your holiday just a little bit more eerie.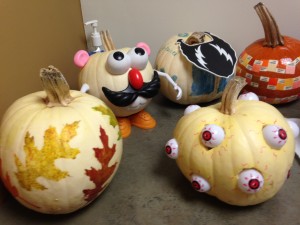 Where It All Began
Halloween can be traced back about 2,000 years to a Celtic festival called Samhain. In Gaelic, "Samhain" translates to "summer's end." Though the exact nature of this festival is not quite understood, it is thought to have been a time of communing with the dead. Most experts believe that Samhain and All Saints' Day – due to their close proximity on the calendar – influenced each other and combined into the modern day Halloween.
Bobbing for apples was designed to tell you if you will marry next. Find out more.
Jack-o-lanterns are rooted in a dark, tragic Celtic fable about a farmer who tried to trick the devil. See what it's about.
The sterotypical image of the witch with a pointy black hat and warty nose derives for a pagan goddess known as "the crone," whom was honored ruing Samhain.
Before the rise of the pumpkin, people traditionally carved faces into hallowed-out turnips and potatoes during this time of year.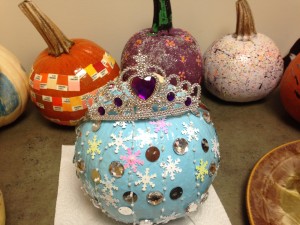 Around The World
While Halloween is celebrated in a number of countries around the globe, there are some international variances on the holiday. In Mexico, Dia de los Muertos is celebrated around the same time to honor the dead. England's Guy Fawkes Day also falls around the same time as Halloween, but has little to do with Halloween aside from a few similar traditions. The English stopped celebrating Halloween as Martin Luther's Protestant Reformation began to spread and instead adopted a holiday to commemorate the execution of a notorious English traitor, Guy Fawkes.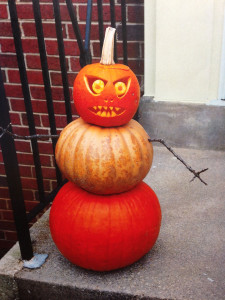 Science and Halloween
Halloween and the folklore surround it is fun to explore, but we're still about about the science. Check out these articles that attempt to merge All Hallows' Eve with science.

Check out the Rest! (Click to enlarge)

What do you think of our pumpkins? Connect with us and let us know!
Sources:
History
Live Science
Science 2.0