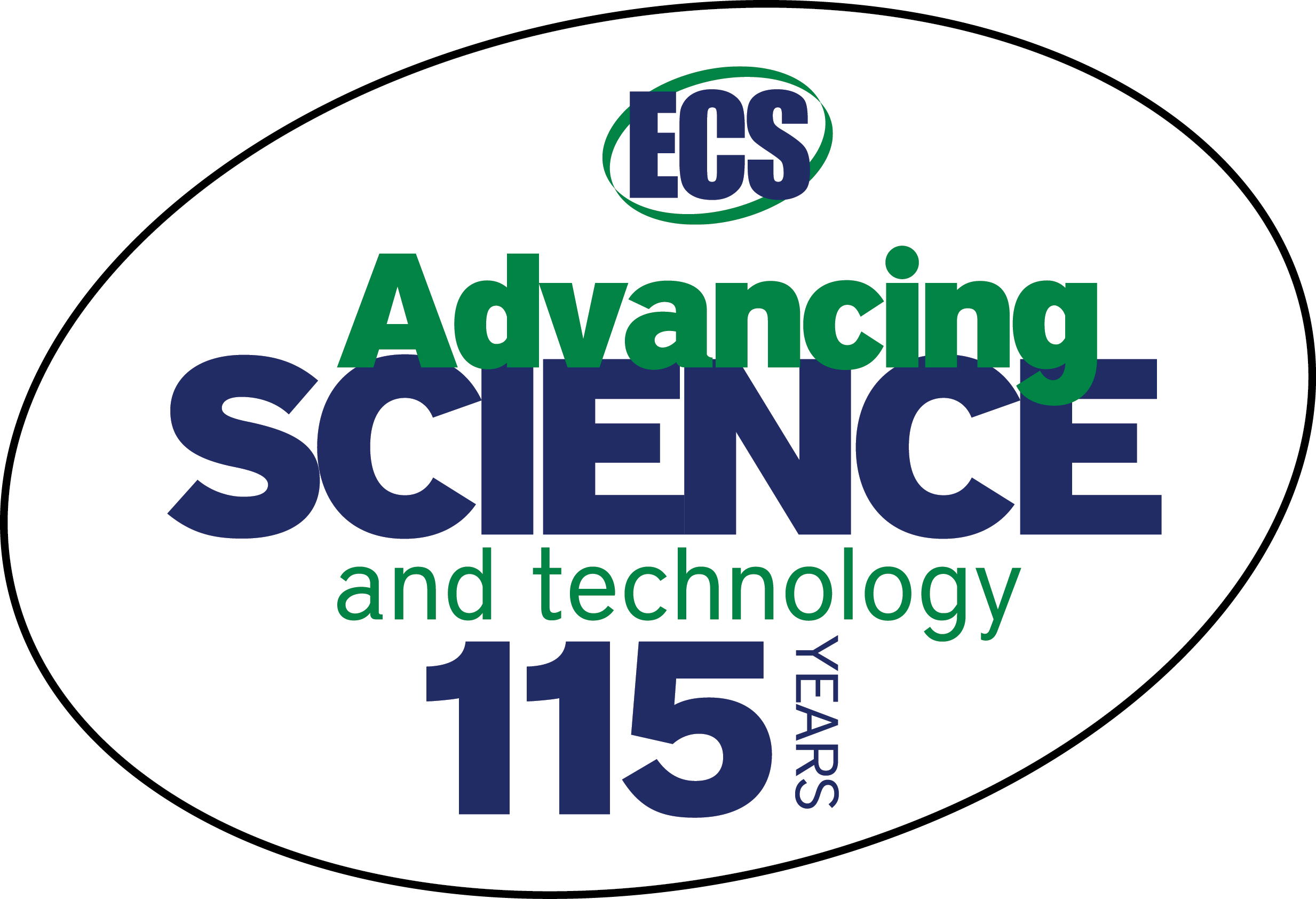 In addition to the newly published enhanced issues of ECS Transactions (ECST), various ECS publications will be available for purchase on-site at the 232nd ECS Meeting in National Harbor.
Anniversary deals
In commemoration of ECS's 115th anniversary, the Society will be offering two historically significant titles at highly discounted, limited-time prices:
The Electrochemical Society 1902-2002: A Centennial History – $15.00
By F. A. Trumbore and D. R. Turner (2002), 204 pages, ISBN 1-56677-326-1
In this centennial history book, Trumbore and Turner chronicle 100 years of ECS, beginning with the Society's formation in 1902 and tracing its achievements through the scientific landscape of the twentieth century. The work is a record and a celebration. It documents ECS's evolution into the global steward of electrochemical and solid state science and technology it is today, while honoring the individuals and efforts which contributed the Society's enduring success and longevity. The book also includes historical information about the Society's operations, publications, membership, and awards.
Historical Perspectives on the Evolution of Electrochemical Tools – $15.00
Edited by J. Leddy, V. Birss, and P. Vanysek (2002), 302 pages, ISBN 1-56677-383-0
In this Special Volume, scientists who were instrumental in driving the evolution of electrochemistry over the last fifty years present its history. This volume compiles the thoughts of 21 scientists. Five articles are derived from presentations on the history of electrochemistry given at the centennial meeting of the Society (B. Conway, A. T. Hubbard, W. R. Heineman, D. M. Kolb, and R. W. Murray); 16 articles are generally shorter commentaries on specific areas of electrochemistry. Chapters vary in content and perspective, but remain both entertaining and informative.
All proceeds from sales of these publications will be put toward ECS's Free the Science Fund.
Want to support Free the Science today? Donate now!
Monographs
ECS's two latest monographs will also be available for purchase on-site.
This monograph presents a comprehensive look at atmospheric corrosion, combining expertise in corrosion science and atmospheric chemistry.
This monograph provides fundamentals needed to apply impedance spectroscopy to a broad range of applications with emphasis on obtaining physically meaningful insights from measurements.
ECS Transactions
In case you missed out on the enhanced issues of ECST from the 231st ECS Meeting in New Orleans, we will be selling select CD/USB copies of those issues in National Harbor, along with the just released enhanced issues for the upcoming meeting.
Interested in membership discounts on publications like these? Consider joining ECS. Generous discounting is just one of the many benefits of ECS membership.
Please be sure to stop by registration in National Harbor to browse our selection!