The 9th Annual Electrochemical Energy Summit (E2S)
October 14-16, 2019 | Atlanta, GA
The growth in space-related activities is spurring development and investment from private entities as well as public government agencies from around the world. The potential for increased lunar and Martian activities with in situ resource utilization (ISRU), human space flight, and in-space satellite maintenance and space debris management present many technical challenges and opportunities where electrochemistry will play a central role. These include but are by no means limited to:
Electrochemical power sources with high specific power and robust materials to survive harsh environments of space
Long-term energy storage for transient management of solar resources in various extraterrestrial environments
Electrochemical processes for efficient environmental controls for extraterrestrial activities
Sensors for materials, chemical, and radiation detection and for environmental and human health monitoring
Sensors for planetary and extraterrestrial explorations
In situ resource utilization and conversion of lunar, Martian, and asteroid materials to produce propellants, clean water, oxygen, and structural or functional materials/devices
There is a rapidly growing awareness that space travel, development, and other activities will be fueled through processes and systems that enable extraction of materials and propellants in space for more affordable and flexible transport and facilities construction. The role of electrochemistry in establishing the processes, systems, and infrastructure to support such advances in space activities will be critical. This interdisciplinary symposium will bring together speakers from across a broad range of disciplines to discuss how advances in research and development for electrochemistry in space are addressing these exciting challenges and opportunities.
Sessions
Electrochemistry for Life Support
Power Sources for Space Applications
Batteries for Space Applications
Electrochemical Sensors for Space
Electrochemistry for Space Resource Utilization
Materials Processing for Space Applications
Poster Session
Invited Speakers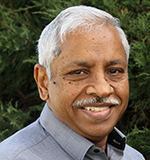 "Electrochemical Production of Oxygen and Fuel on Mars"
S.E. Elangovan, OxEon Energy, LLC
Monday at 1000h
---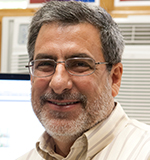 "Ammonia Oxidation Reaction Under Microgravity Conditions"
C.R. Cabrera, University of Puerto Rico – Rio Piedras
Monday at 1420h
---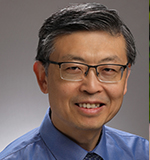 "Saft Gen 6 Electrochemistry for GEO/LEO Application"
C. Ma, Saft America Inc.
Tuesday at 0800h
---

"Electrochemical Processes for in Situ Resource Utilization"
P. Hintze, NASA Kennedy Space Center
Tuesday at 1000h
---

"Electrochemistry's Role in Current and Future Environmental Control and Life Support Systems"
B. Brown, NASA Marshall Space Flight Center
Wednesday at 0820h
---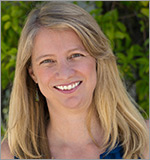 "Capillary Electrophoresis Instrumentation and Methods for Spaceflight Missions of Exploration"
M. Fernanda Mora, NASA Jet Propulsion Laboratory
Wednesday at 1000h
---
Symposium Organizers
G. Jackson
G. Hunter
P. Mascher
E. J. Taylor
T. P. Barrera
A. M. Herring
J. Koehne
G. J. Nelson
---

The ECS Electrochemical Energy Summit
(E2S) brings together policy makers and researchers to educate about the critical issues of energy needs and the pivotal research in electrochemical energy that can address societal needs and sustainability issues. The Summit facilitates interactions between policy makers and researchers through a variety of formats: keynote presentations, panel discussions, poster sessions, demonstrations, workshops, and associated social events and receptions.