Dates and time subject to change.
For a full listing of both social and technical events: click here
Registration
Group Registration
Saturday…………………………………………………………
Sunday…………………………………………………………..
Monday………………………………………………………….
Tuesday………………………………………………………….
Wednesday……………………………………………………..
Thursday………………………………………………………..

.
.
1600-1900h
0700-1900h
0700-1900h
0700-1730h
0700-1600h
0700-1000h
Opening Reception
Sunday 1900-2100h
Grand Salon
Come get a taste for Atlanta and help kick-off an exciting week! All attendees are welcome to attend for light snacks, an open bar, and ample time to network.

Session Chair and Symposium Organizer Breakfast
Monday 0700-0800h
Crystal Ballroom
The success of the meeting is very much due to the hard work of the session chairs, symposium organizers, and division members. All are encouraged to attend this orientation to ensure they are best prepared for their roles in the meeting and to learn helpful information about future meetings.
Technical Exhibition
Monday 1800-2000h
Tuesday and Wednesday 1400-2000h
Grand Ballroom
Take time to explore exhibits from the leading vendors in the electrochemical and solid state science fields. Make sure to also stop by the exhibit hall for Poster Sessions and Networking Breaks. View the exhibitor listing here.
Student and General Poster Sessions
Monday, Tuesday & Wednesday 1800-2000h
Grand Ballroom
After a full day of sitting in session rooms, this event offers a great opportunity to continue your research while in motion. In this ses­sion, presenters will meet and greet industry, field questions, make connections, and discuss compelling research questions. Browse the aisles to find the specific posters that spark your interest!
Student Mixer – sponsored by BMW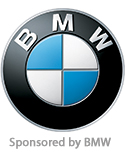 Monday 2000-2200h
Crystal Ballroom A&B
Wrap up the first full day of the 236th ECS Meeting with friends and peers at the Student Mixer. The event offers students and early-career professionals a space to mix and mingle in a relaxed setting while enjoying light food and refreshments. Don't miss it! Purchase your tickets online or visit customer service located in the registration area.
(Student Member) $5.00
(Student Nonmember) $15.00
Networking Breaks
Monday- Thursday 0930-1000h
Monday through Wednesday 1530-1600h
Grand Ballroom
Take a moment to stretch your legs, reenergize with coffee or tea and network with fellow attendees and exhibitors before your next session.
---
Professional Development Workshops
Attendees can register by adding the session to your registration. Log in to your ECS profile to add one today. For questions or assistance registering, please contact customer.service@electrochem.org.
Professional Portraits
Tuesday and Wednesday 1700-2000h
Grand Ballroom – Booth 109
A great first impression is everything when entering the job market or when building up your professional social network. Put your best foot forward! Update your LinkedIn profile with a new headshot! Professional portraits are complimentary, on behalf of ECS. No appointment necessary.
Running an Effective Meeting
Instructor: Dennis Hess, Georgia Institute of Technology
Monday 0800-0900h
Room 204
Meetings are activities that play a critical role in decision-making and change within the successful operation of a team or organization. Unfortunately, meetings are frequently viewed as bad, ineffective, and a waste of time. Such conclusions are often justified because they result from ineffective leadership and unprofessional behavior by attendees. This workshop will explore reasons for the inappropriate conduct displayed and discuss approaches to facilitate effective and productive meetings.
This is a 1.0 workshop.
Student Member – $5.00
Student Nonmember – $10.00
Member – $15.00
Nonmember – $20.00
Managing and Leading Teams
Instructor: Dennis Hess, Georgia Institute of Technology
Monday 1000-1200h
Room 204
Nearly all engineers and scientists work in teams where a leader oversees and guides process/product development and direction. When technically-trained individuals undertake a leadership role, frustration is a frequent outcome, despite technical competence and good intentions. This workshop will discuss reasons why engineers and scientists often find adaptation into leadership roles disconcerting and will explore ways to smooth the transition.
This is a 2.0 hour workshop.
Student Member – $5.00
Student Nonmember – $10.00
Member – $15.00
Nonmember – $20.00
U.S. Immigration & Visa Options for International Researchers
Instructor: Brendan Delaney, Frank & Delaney Immigration Law, LLC.
Monday 1400-1530h
Room 204
Foreign national researchers face challenges in navigating their employment opportunities and career path in the United States due to visa and immigration-related issues. This session will review and discuss the temporary visa options open to them, including the F-1 OPT, the J-1 Research Scholar Visa, and the H-1B.
Other aspects of the discussion will include looking at the options and avenues that this population faces as their career progresses, advances in terms of visa transition, and how they can build their CV/Resume for purposes of strengthening a case for permanent residency from both an employer-sponsored and self-sponsored standpoint. This will include an overview of self-sponsored green card applications including the types of evidence, documents, and material an applicant would need to pursue such an option, which in turn may allow them to expand their career opportunities and transition to an employment position of their own accord in both an academic and industry setting.
This is a 1.5 hour workshop.
Student Member – $5.00
Student Nonmember – $10.00
Member – $15.00
Nonmember – $20.00
Essential Elements for Employment Success
Instructor: Michael Foure, Berkeley Grant Writing
Tuesday 0900-1200h
Room 204
Landing your next job requires selective and effective networking, developing and submitting specifically targeted resumes and cover letters, locating relevant job opportunities, and preparing for and participating in the job interview. This workshop will provide up-to-date information and tips for employment success.
This is a 3.0 hour workshop.
Student Member – $5.00
Student Nonmember – $10.00
Member – $15.00
Nonmember – $20.00
Refresh and Connect: An ECS Mentoring Session
Instructor: Dennis Hess, Georgia Institute of Technology
Tuesday 1230-1400h
Galleria 8
Students and early career researchers are not going to want to miss this mentoring event. Join a roundtable with five of your peers and an established ECS member to build your contacts, ask questions about career paths and opportunities, and share in stories about professional life. Sign up early to reserve your spot!
This is a 1.5 hour roundtable workshop.
*Please note pre-registration is required.
Student Member – $5.00
Student Nonmember – $10.00
Member – $15.00
Nonmember – $20.00
Resume Review
Instructor: Michel Foure, Berkeley Grant Writing
Tuesday & Wednesday 1400-1800h
Room 315
Bring your resume for a one-on-one session with an industry leader and expert on resume development. You will walk away with a resume that is sure to land you your next interview. To sign-up for a resume review appointment, you must first attend the Essential Elements for Employment Success; registration for a resume review occurs during the Essential Elements for Employment Success workshop.
Appointments are 20-minutes in length.
*You must register for Essential Elements for Employment Success in order to participate.
Strategic Tools for a Successful Career
Instructor: Michel Foure, Berkeley Grant Writing
Wednesday 0900-1200h
Room 204
Scientists and engineers often find themselves trapped in a career that is far from fulfilling their dreams and aspirations. It is not for a lack of working hard. It is simply because they have not learned or (re)discovered themselves the keys to build a very successful career. This workshop offers hands-on exercises, adapted from part of the material developed and presented in the Mentoring Program for early-career scientists at Lawrence Berkeley National Laboratory Energy Technology Area.
This is a 3.0 hour workshop.
*Please note pre-registration is required.
Student Member – $15.00
Student Nonmember – $30.00
Member – $45.00
Nonmember – $60.00
---
Short Courses
ECS short courses are all-day classes designed to provide students or the seasoned professional with an in-depth education on a wide range of topics. Taught by academic and industry experts, the small class size makes for an excellent opportunity for personalized instruction helping both novices and experts advance their technical expertise and knowledge. Short courses will be offered on Sunday, October 13, 2019, from 0800h to 1630h.
Advanced Impedance Spectroscopy | Course description
Room 212
Mark Orazem, Instructor
Fundamentals of Electrochemistry: Basic Theory and Thermodynamic  | Course description
Room 213
James Noël, Instructor
Electrodeposition Fundamentals and Applications | Course description
Room 214
Stanko Brankovic and Giovanni Zangari, Instructors
---