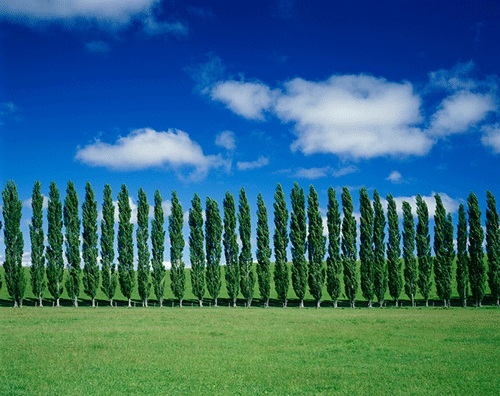 New research indicates that poplar trees could be an economically viable biofuel material.
In the quest to produce affordable biofuels, poplars are one of the Pacific Northwest's best bets—the trees are abundant, fast-growing, adaptable to many terrains, and their wood can become substances used in biofuel and high-value chemicals that we rely on in our daily lives.
But even as researchers test poplars' potential to morph into everything from ethanol to chemicals in cosmetics and detergents, a commercial-scale processing plant for poplars has yet to be achieved. This is mainly because production costs still are not competitive with the current price of oil.
Now, a team of researchers is trying to make poplar a viable competitor by testing the production of younger poplar trees that could be harvested more frequently—after only two or three years—instead of the usual 10- to 20-year cycle.