Application Deadline: January 15, 2020
It's hard to think about summer in the depths of winter, but summer will be here before you know it! The summer months can be a great time to further your career. You may be eligible for an ECS Summer Fellowship which supports graduate students from June through September who pursue work in a field of interest to The Electrochemical Society.
ECS has been offering summer fellowships since 1928. Today, as many as five recipients are selected annually to receive up to $5,000. Qualified applicants must be enrolled in a college or university, and be a member of ECS. Preference is given to activities that extend the scope of the applicant's program of study such as tangential research topics or summer research at another institution. Review the candidate qualifications and award rules to see if you qualify!
If you meet the requirements, apply for an ECS Summer Fellowship today! ECS uses an electronic application system. The deadline is January 15, 2020.
2019 ECS Summer Fellowship Recipients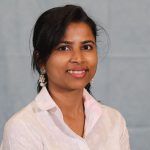 Ritambhara Gond received the 2019 F.M. Beckett Summer Research Fellowship for her research project, "Metaphosphate Class of Redox-Active Materials for Oxygen Evolution Reaction." She studied the viability of metaphosphate as a cathode for SIB where NaTM(PO3)3 [TM = Fe, Co] showed reversible Na+(de)intercalation. Gond is a final year PhD student in the group of Dr. Prabeer Barpanda at the Materials Research Centre, Indian Institute of Science, Bangalore, India. Her research interests include the synthesis, characterization, and electrochemical studies of pyrophosphate and metaphosphate-based cathode materials for batteries, as well as electrocatalysts for rechargeable metal-ion and metal-air batteries.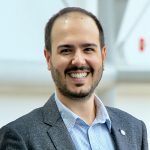 Bilen Aküzüm received the 2019 Edward G. Weston Summer Research Fellowship to study (the) "Development of an Integrated Characterization Tool for Flow-Electrode Electrochemical Water Treatment Technologies." The project was related to creating a novel flow-electrode based water treatment/desalination technology. A fully automated testing station was successfully designed and manufactured and the necessary electrochemical water treatment reactors were designed and machined. Aküzüm is completing his PhD at Drexel University in Philadelphia, PA, USA, under the supervision of Dr. E. Caglan Kumbur and Dr. Yury Gogotsi. His research interests include electrochemical and rheological characterization of suspension electrodes for energy storage and water treatment, system-level diagnostics of flow-assisted electrochemical systems, and electrochemical cell design and manufacturing.
 Apply for an ECS Summer Fellowship today!