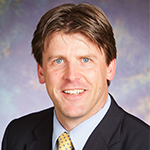 On June 24, 2020, Dr. Paul Kenis, 2020 winner of the Energy Technology Division Research Award, presented his talk on "Electrochemical CO2 Reduction: Path Towards a Carbon Neutral Chemical Industry?" via a live webinar presentation.
Dr. Kenis's talk covered a summary of the status of CO2 electrocatalysis, the techno-economic and life-cycle analysis of CO2 electrolysis to identify remaining hurdles, and the prospects of CO2 electrolysis technology contributing to a future sustainable chemical industry.
View Dr. Kenis's webinar presentation, here.
Following the talk, attendees were given the opportunity to ask Dr. Kenis questions in a Q&A session, available below. (more…)