Battery Division Awards
Nominations Deadline: March 15, 2016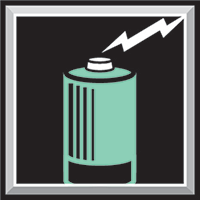 ECS recognizes outstanding technical achievements in electrochemistry and solid-state science and technology through its Honors & Awards program. There are many deserving members of the Battery Division among us and this is an opportunity to highlight their contributions.
We are currently accepting nominations for:
Battery Division Research Award: established in 1958 to encourage excellence in battery and fuel cell research, and to encourage publication in ECS journals.
Battery Division Technology Award: established in 1993 to encourage the development of battery and fuel cell technology, and to recognize significant achievements in this area.
Battery Division Student Research Award: established in 1979 to recognize promising young engineers and scientists in the field of electrochemical power sources.
Please review the full award criteria for distinct application requirements before making the nomination.
Take a look at the 2015 winners of Battery Division Awards:
Dr. Martin Winter – Research
Dr. Ashok Shukla – Technology
Matteo Bianchini – Student Research
Nominate a colleague today!