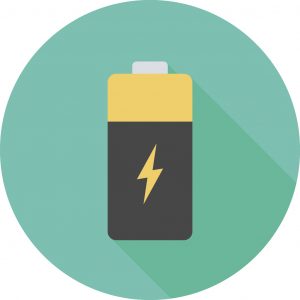 By: Marca Doeff, ECS Battery Division Chair
Marca Doeff, a staff scientist in the Energy Storage and Distributed Resources Division at Lawrence Berkeley National Laboratory and chair of the ECS Battery Division, discusses the future of batteries. Doeff covers advancements and developments, notable contributors and leaders, corporate sponsors and supporters, upcoming meetings and awards, all within the battery field.
What are a few current areas of battery research the division is focusing on?
Anything having to do with lithium-ion batteries, since they are turning out to be the real workhorses of the battery world. While the chemistry is fairly mature at this point, there is still a lot of work going on in silicon anodes, trying to find better cathode materials, and improving electrolytes.
There are also intense efforts going into recycling, advanced manufacturing, and understanding and mitigating safety issues. The so-called "Beyond Li-ion" systems have been the focus of a lot of research in recent years. The ideas for many of these have been around for a while-like lithium metal batteries with sulfur cathodes, or sodium ion (one of my favorites), solid state batteries, or even multivalent chemistries, but the revolution in battery science over the past 25 years or so means that it is worthwhile taking a fresh look at these systems.
"Everything old is new again!"
We have so many more characterization techniques now than when these batteries were first conceived, and a more sophisticated understanding of how batteries work in general than we had before. We've seen a lot of improvement in these systems as a consequence, but there is still more work to be done. People are also taking a look at some other old aqueous battery systems, like lead-acid, to see if the new techniques and better materials understanding can lead to even more improvements. Everything old is new again! And, of course, we still see a lot of interest in supercapacitors and fast electrochemical processes in general, so we always run a symposium on that topic in the fall meetings. I also think that people are expanding their views of what kinds of batteries will be useful for applications like grid storage, so there is a lot of activity in that arena, too; these are things like redox flow batteries, zinc-air, etc.
"So many who have been an inspiration to me…"
Who are some notable current and past battery researchers who are members of ECS?
There are so many who have been an inspiration to me and others. I'm afraid I'm going to leave someone important out, and, if I do, please don't be offended, but chalk it up to my faulty memory. People who spring to mind are K. M. Abraham, who I believe was the first to describe a lithium-sulfur battery years ago. And Stan Whittingham, Mike Thackeray, John Goodenough, Zempachi Ogumi, Michel Armand, Bruno Scrosati, Tom Ohzuku, Jeff Dahn, Doron Aurbach, and Emmanuel Peled, and all of whom made notable contributions to the fields of lithium metal and lithium ion batteries.
Then there are people who have such a broad understanding of the battery field, people we can turn to for perspective, like George Blomgren, John Newman, and Ralph Brodd. And I want to give a special shout-out to the many distinguished women in our field, people like Kathryn Bullock, who did seminal work on valve-regulated lead-acid batteries, Esther Takeuchi and her medical battery work, Nancy Dudney for solid state batteries, Clare Grey and Kristina Edstrom for their characterization work, and Linda Nazar for work on Li-ion and beyond Li-ion batteries.
Oh dear, I'm sure I've left important people out, but that's a consequence of the richness of the battery field and the explosion of creative work over the past half-century or so. In recent years, the battery division has made an effort to honor a few notable researchers by holding specially named symposia for them in the fall. We're always looking for suggestions and for organizers, so ideas are welcome.
"The third annual Student Battery Slam is an opportunity for students to give ten-minute talks on their research and to compete for cash prizes."
Are there any notable symposia at the Dallas or Atlanta meeting that we would want to highlight?
In Dallas, we'll be holding the third annual Student Battery Slam. This is an opportunity for students to give ten-minute talks on their research and to compete for cash prizes! Our plan is to hold this every spring as long as there is interest.
We're also holding symposia on lithium-ion batteries and beyond, large-scale energy storage, battery characterization, and battery safety.
In Atlanta, we'll have a special symposium in honor of Bob Huggins, a leading light in the field of solid state ionics. This will be paired with a symposium on solid state batteries. There will also be symposia on manufacturing, Li-ion batteries, beyond Li-ion batteries, and fast electrochemical processes and devices.
"The International Battery Association is specifically geared to batteries, so their meetings are very focused…"
Is there anything we want to mention about the upcoming IBA meeting that ECS is supporting?
The International Battery Association is specifically geared to batteries, so their meetings are very focused, with invited talks by researchers from around the world as well as poster sessions. This year it will be held in San Diego from March 3-8, 2019, and there will be talks by many of the people I mentioned above when answering the second question. It's a good opportunity to hear about their work and that of some notable young and mid-career researchers who are also invited to speak.
Are there any distinguished universities labs or corporations that are members or doing work with the battery division?
We've been lucky enough to have some corporate sponsors who provide funds for awards and symposia. These include Mercedes-Benz, who sponsors our student awards, and MTI Corporation and the Jiang Family Foundation, who fund the postdoctoral researcher awards. Bio-Logic has been very generous in supporting various symposia we run in honor of our notable researchers.
Thermal Hazard Technology is going to provide some funding for the upcoming Battery Safety symposium, and the Qatar Environment and Energy Research Institute is interested in the Battery Student Slam. We're also in the early stage of negotiations with a Chinese company who would like us to start a new early career award. There are also generous individuals like K. M. Abraham, who funds some student travel awards.
At the Cancun meeting, our donors included Fluolyte, Blue Solutions Canada, Hydro Quebec, FMC, Solvionic, and Mercedes-Benz Research and Development, all of whom provided money to support symposia.
It's important to have industry contacts, not only to raise funds but to "keep it real."
We're very grateful for this support, as the Battery Division as a whole has limited resources, and we're increasingly dependent on sponsors to fund Battery Division activities. Last year, we initiated a fund-raising committee to help us with this goal. It's headed by one of our members-at-large, Jagjit Nanda (nandaj@ornl.gov). Marina Yakovleva from FMC is also on the committee, and FMC has been very supportive of the Battery Division for a long time. It's important to have industry contacts, not only to raise funds but to "keep it real." People from industry can give researchers vital information about what commercialization obstacles might exist for a new technology, for example. Also, students and postdocs looking for jobs like the idea of being able to meet industry people at meetings!
Going forward, I'd like to see us interact more with industry and be more responsive to their needs as well. To this end, we've been running symposia on safety, recycling, and manufacturing, to look at some of the practical problems that arise when big batteries are adopted on a large scale. Then, there is the bigger picture like the important role that energy storage plays in mitigating global climate change, for example. I think there are a lot of opportunities there that we should pursue involving stakeholders with an interest in this matter.