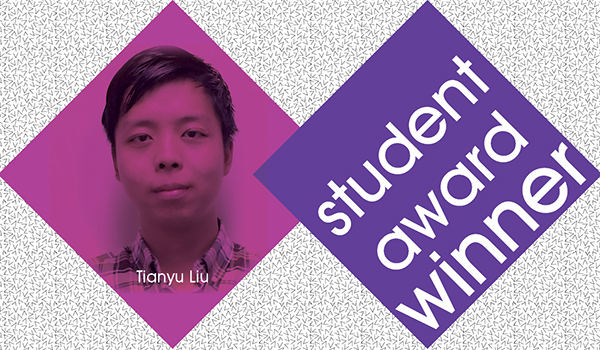 Each year, the ECS San Francisco Section assists a deserving student in Northern California in pursuing a career in the physical sciences or engineering through the Daniel Cubicciotti Student Award. The award was created in 1994 in honor of Daniel Cubicciotti: spirited researcher and innovator. Recipients receive an etched metal plaque and a $2,000 prize.
Tianyu Liu received his B.S. in Chemistry from the University of Science and Technology in Beijing, China in 2012, and joined Prof. Yat Li's group at the University of California, Santa Cruz thereafter. He obtained his Ph.D. in Physical Chemistry in 2017. His research focuses on development of functional materials for electrochemical energy harvesting, conversion and storage. Applications include supercapacitors, microbial fuel cells and photo-electrochemical water splitting. He is a reviewer for several peer-reviewed international journals including Journal of Materials Chemistry A, Nanoscale, ACS Applied Materials & Interfaces, Carbon, The Journal of Physical Chemistry and Electrochemistry Communications. His achievements are recognized by a number of awards including the Chancellor's Dissertation-Year Fellowship and the Materials Research Society Graduate Student Silver Award. More details can be found on his website: http://liutianyuresearch.weebly.com/.
The San Francisco Section held the Cubicciotti award ceremony on July 13, 2017 on the campus of the University of California, Berkeley where Liu presented "Five Years in University of California-Santa Cruz: From In-lab Researches to Off-campus Activities."
The annual nomination deadline for the San Francisco Section Daniel Cubicciotti Student Award is in the spring.