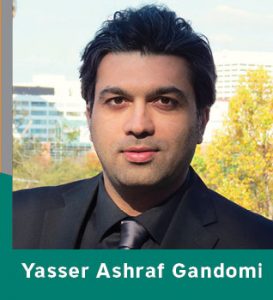 Each year, the ECS Industrial Electrochemistry and Electrochemical Engineering Division recognizes and rewards promising young engineers and scientists in fields pertaining to this division. The IEEE Division Student Achievement Award was established in 1989 and offers a framed certificate and a $1,000 prize. The nomination deadline is September 15 of each year.
This year's winner, Yasser Ashraf Gandomi, is currently a PhD candidate at the University of Tennessee, Knoxville under the supervision of Dr. Matthew Mench. He also received his MS in mechanical engineering with a minor in computational sciences from UTK. He holds BS and MS degrees in mechanical engineering from the University of Tabriz.
Ashraf Gandomi has worked on multiple projects funded by the Department of Energy and industry. His research has focused on the design, engineering, modeling, and prototyping of electrochemical conversion devices including redox flow batteries, polymer electrolyte fuel cells, and electrochemical sensors.
He is a member of four honor societies and is a contributing author for the International Association of Hydrogen Energy electronic newsletter and Assistant Subject Editor for its International Journal of Hydrogen Energy. His accomplishments have been recognized via several institutional awards at UTK with honors that include the Outstanding Graduate Student Award and Extraordinary Professional Promise Award. Ashraf Gandomi also won a best presentation award at the Fifth International Education Forum on Environmental and Energy Science in 2016. He is the recipient of a University of Tennessee Chancellor's Graduate Fellowship and an IAHE Fellowship.
Spring 2018 division awards will be conferred at the 233rd ECS Meeting in Seattle, WA from May 13-17, 2018. Join Yasser as he delivers his award talk called "Mitigating Ionic and Water Transport through Polymeric Membranes in All-Vanadium Redox Flow Batteries Via Design, Engineering, and Prototyping Novel Asymmetric Cell Topologies."