"Open data is the only way to move the world forward, learning from give and take to find new ways to connect the dots and have new insights, that is what electrochemistry has done already for hundreds of years."
-Koen Kas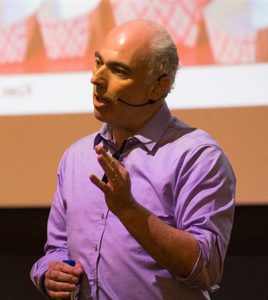 Koen Kas is a healthcare futurist, entrepreneur, professor of molecular oncology, acclaimed international keynote speaker, and author of Sick No More and Your Guide to Delight.
Koen is a professor of oncology at Ghent University in Belgium and chairs the scientific committee of the European Cancer Prevention Organization. He is also the founding CEO of HealthSkouts and partner at HealthStartup.eu, a social network of novel health start-ups.
You can meet Kas in person at the 235th ECS Meeting this May in Dallas, TX, where he will deliver the ECS Lecture, "Guardian Angels turning Sickcare into Healthcare."
Listen to the podcast and download this episode and others for free through the iTunes Store, SoundCloud, or on Stitcher.