By: Andrew J. Hoffman, University of Michigan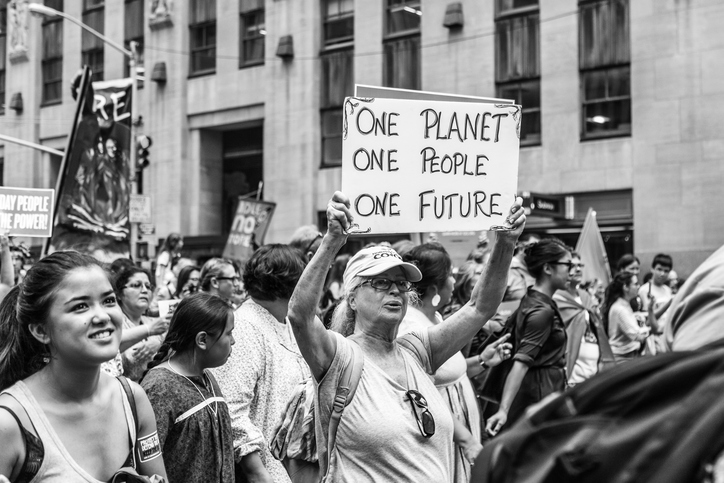 When politicians distort science, academics and scientists tend to watch in shock from the sidelines rather than speak out. But in an age of "fake news" and "alternative facts," we need to step into the breach and inject scientific literacy into the political discourse.
Nowhere is this obligation more vivid than the debate over climate change. Contrary to the consensus of scientific agencies worldwide, the president has called climate change a "hoax" (though his position may be shifting), while his EPA administrator has denied even the most basic link to carbon dioxide as a cause.
It's another sign that we, as a society, are drifting away from the use of scientific reasoning to inform public policy. And the outcome is clear: a misinformed voting public and the passage of policies to benefit special interests.
Using data to meet predetermined goals
We saw this dynamic at work when President Trump announced his intention to withdraw from the Paris Agreement on climate change. In making his case, he presented an ominous economic future: "2.7 million lost jobs by 2025," and industries devastated by 2040: "Paper – down 12 percent. Cement – down 23 percent. Iron and steel – down 38 percent. Coal – and I happen to love the coal miners – down 86 percent. Natural gas – down 31 percent."
These data were drawn from a study – one study! – funded by the American Council for Capital Formation, a pro-business lobbying group, and conducted by National Economic Research Associates (NERA), a consulting firm for industrial clients often opposed to environmental regulations. The New York Times Editorial Board called the data "nonsense" and "a cornucopia of dystopian, dishonest and discredited data based on numbers from industry-friendly sources."