The ECS student chapter program continues to experience tremendous growth with student chapters forming around the globe! During AiMES 2018, the Individual Membership Committee and Board of Directors approved the chartering of six more student chapters: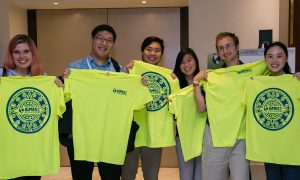 Imperial College London (UK)
University of Cape Town (South Africa)
Dalhousie University (Canada)
Mexico Capitulo Estudiantil CIDETEQ (Mexico)
China Spallation Neutron Source (China)
Ankara Yıldırım Beyazıt University (Turkey)
ECS now supports 81 student chapters! The student chapter program helps students collaborate on their campus and promote electrochemical and solid state science throughout their communities.
ECS student chapter membership provides a number of benefits:
Engage with fellow students and peers
Opportunities to organize technical meeting programs and scholarly activities
Collaborate with members to present posters at ECS bi-annual meetings
Network with 8,000 international ECS members
Access to career resources
Impressive extracurricular activity for resume
Funding to support chapter activities
Partnership opportunities with local ECS sections on activities and technical programs
Recognition on the ECS website and in quarterly publication, Interface
Visit the Student Center for more information about student chapter membership. Check out the Student Chapter Directory to see a listing of our current student chapters and get a sense of the scope of our network.
Interested in establishing an ECS student chapter at your academic institution? Read the guidelines for starting a chapter and fill out a New Student Chapter Application today!