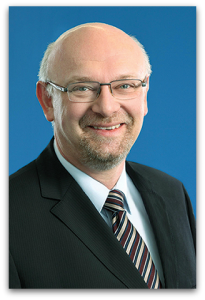 Martin Winter of the Westfälische Wilhelms-Universität Münster will be awarded the 2015 Carl Wagner Memorial Award for his outstanding scientific work in fundamental or applied electrochemical science and technology.
Martin Winter has focused on R&D of new materials, components and cell designs for batteries and supercapacitors—in particular for lithium-ion batteries—for nearly 25 years. Currently, he holds a Chair for Applied Materials Science for Electrochemical Energy Storage and Conversion at the Institute of Physical Chemistry at Münster University, Germany.
Aside from his position at Münster University, Winter is the Director of the Münster Electrochemical Energy Technology (MEET) Battery Research Center. The center combines outstanding equipment with an international team of 140 scientists, engineers, and technicians. Winter has also been named Director of the new Helmholtz Institute Münster, as well as serving as an associate of the National Platform E-Mobility, where he consults the German chancellor and government.
Additionally, Winter is the head of the research council of the Battery Forum Germany, which advises the German Federal Ministry of Education and Research in the field of electrochemical energy storage. His strides in battery technology have yielded him much recognition, including ECS's Battery Technology Award and the Research and Technology Award of the International Battery Materials Association.
The award will be presented at the 228th ECS Meeting in Phoenix, Arizona this October. Registration for this meeting is now open!
And take a look at Winter's meeting abstract entitled, "Anodes for Lithium Ion Batteries Revisited: From Graphite to High-Capacity Alloying- and Conversion-Type Materials and Back Again."