Nominations Deadline: March 15, 2017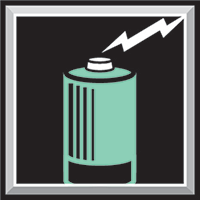 The ECS Battery Division is currently accepting nominations for four awards:
Battery Division Research Award: established in 1958 to encourage excellence in battery and fuel cell research, and to encourage publication in ECS journals.
Battery Division Technology Award: established in 1993 to encourage the development of battery and fuel cell technology, and to recognize significant achievements in this area.
Battery Division Postdoctoral Associate Research Award sponsored by MTI Corporation and the Jiang Family Foundation: established in 2016 to encourage excellence among postdoctoral researchers in battery and fuel cell research.
Battery Division Student Research Award: established in 1979 to recognize promising young engineers and scientists in the field of electrochemical power sources.
Please review the full award criteria for distinct application requirements before making the nomination.
The four Battery Division Awards are part of ECS Honors & Awards Program, one that has recognized professional and volunteer achievement within our multi-disciplinary sciences for decades. Learn more about various forms of ECS recognition and those who share the spotlight as past award winners.
Nominate a colleague today!