Europe Section Volta Award
Nominations Deadline: February 15, 2016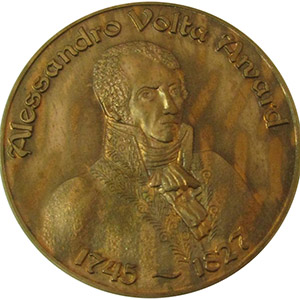 The Europe Section has established the Alessandro Volta Medal, an award to recognize outstanding contributions in electrochemistry and solid-state chemistry and technology in Europe.
The award consists of a silver medal and a check for $2,000. The recipient will be required to attend a Europe Section sponsored meeting, at which the award will be presented, and deliver a lecture on a subject related to the contribution for which the award has been granted. The nominations for 2016 are now open. The nomination form can be downloaded here. The completed nomination (including supporting letters) should be submitted to the ECS Awards website.
Please keep in mind that if you are making a nomination, you will also need to obtain and submit the supporting letters. Allow extra time to do so before the deadline.