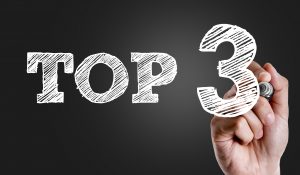 ECS has so much to offer. So much so, it can be overwhelming. Don't worry. We've got you covered. This week, we bring to you the top 3 things not to be missed at ECS:
1. AiMES 2018
Are you a foodie? Like to dance? Enjoy meeting interesting people? (And I mean, interesting.) Need a getaway but are also busy building a name for yourself in your field? AiMES 2018 offers all that and more.
With less than two weeks away, AiMES acts as a central meeting spot for scientists and engineers from around the world to meet and mingle, all just feet away from the sandy white shores of the Gulf of Mexico. Rub elbows with leading researchers and rising stars of the electrochemical and solid state science fields while taking in the salty, tropical Cancun breeze.