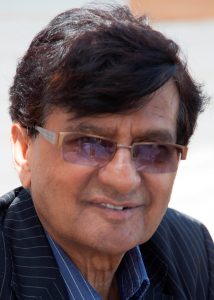 Earlier this year, the ECS Canada Section recognized a winner of its Electrochemical Award for the first time in eight years. Please congratulate Ashok Vijh.
Ashok Vijh is Maître-de-Recherche at the Institut de recherche d'Hydro-Québec and, concurrently, Invited Professor at the National Institute of Scientific Research (INRS) of Université du Québec.
Vijh is an electrochemist of international stature who has published over 380 refereed papers and seven books on various areas of interfacial electrochemistry. His original and extensive research contributions have advanced the following areas: the conversion and storage of energy (electrocatalysis, fuel cells, batteries, photoelectrochemical cells, and hydrogen economy), corrosion, and oxidation of metals.