ECS marked the 90th anniversary of ECS providing summer fellowships in 2018. The ECS summer fellowship program is designed to assist students during the summer months, June through September, in the pursuit of work in a field of interest to ECS.
2018 Fellowship Recipients: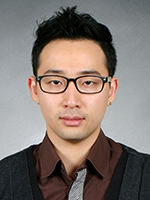 Haegyeom Kim
Lawrence Berkeley National Laboratory
Supervisor, Professor Gerbrand Ceder
Colin Garfield Fink Summer Fellowship*

Jeffrey Henderson
University of Western Ontario
Advisors, Dr. James Noel and Dr. David Shoesmith
Herbert H. Uhlig Summer Fellowship

Xinyou Ke
Case Western Reserve University
Advisor, Dr. Robert Savinell
F. M. Becket Summer Fellowship

Yi Peng
University of California – Santa Cruz
Advisor, Professor Shaowei Chen
Joseph W. Richards Summer Fellowship

Aashutosh Mistry
Purdue University
Advisor, Professor Partha Mukherjee
Edward G. Weston Summer Fellowship
*The Colin Garfield Fink Summer Fellowship Award is designed to assist a postdoctoral scientist or engineer in the pursuit of battery research during the summer months.
Applications for the 2019 ECS Summer Fellowships open on September 15, 2018.