After two years of digital ECS meetings, we returned to in-person meetings in 2022. We especially enjoyed recognizing award recipients in person, including some of our 2020 and 2021 winners.
In 2023, recognize your colleagues', students', and fellow researchers' outstanding achievements and contributions to electrochemistry and solid state science, and exceptional service to the Society, by nominating them for ECS awards!
Please note the following upcoming deadlines and submit applications as soon as possible.
Society Awards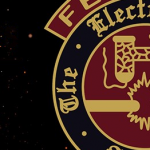 Fellow of The Electrochemical Society
Advanced individual technological contributions in the field of electrochemical and solid state science and technology, and active ECS membership, are recognized by the Fellow designation. The award consists of a framed certificate and ECS Fellow lapel pin.
Nomination deadline: February 1, 2023 (more…)