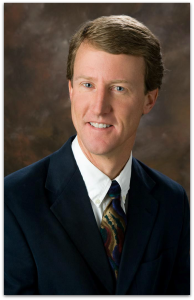 Scott Lillard is currently the Professor & Carboline Endowed Chair in Corrosion at the University of Akron, where he leads academic research and is and major contributor to the establishment the university's new Corrosion Engineering program. He has recently been appointed to the ECS Electrochemical Science & Technology (EST) Editorial Board as an Associate Editor for a two-year term beginning July 1, concentrating in the Corrosion Science and Technology Technical Interest Area.
What do you hope to accomplish in your new role as the EST Editorial Board Associate Editor?
I have some experience working on the board of some other journals, but I don't think that's what I really contribute. What I contribute is this idea of customer service. There are a number of reasons why people publish in the journal. It might be the appropriateness of the content or the impact factor, but the third reason is probably customer service. What does that mean? That means getting good peer reviews in a timely manner and treating the authors in a professional manner.
How do you think peer reviewed journals have changed over the years?
I think the goals of authors are the same as they were 20 years ago. They want to get their publication out to people in their field so they can read it. They want to do that in as timely a manner as possible. The way in which the process is expected to occur is much different now than it was 20 years ago. It would take you six or nine months to get reviews back. That's just not expected anymore. Everything is expected to be much more efficient now. I think efficiency, speed, and customer service are the things that are changing.