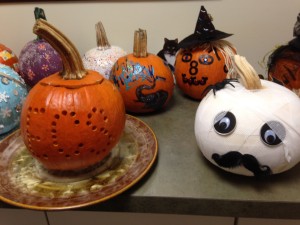 Here at the ECS Headquarters, we're celebrating Halloween with a pumpkin decorating contest! Take a look at some of the staff's creations while we send some interesting Halloween facts your way.
And don't forget to take a look at the list we've compiled of Halloween-themed scientific experiments that are sure to make your holiday just a little bit more eerie.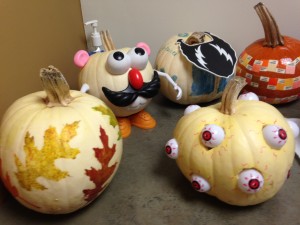 Where It All Began
Halloween can be traced back about 2,000 years to a Celtic festival called Samhain. In Gaelic, "Samhain" translates to "summer's end." Though the exact nature of this festival is not quite understood, it is thought to have been a time of communing with the dead. Most experts believe that Samhain and All Saints' Day – due to their close proximity on the calendar – influenced each other and combined into the modern day Halloween.