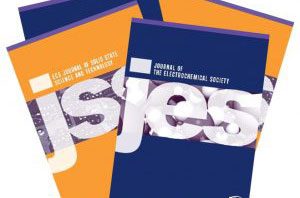 With ECS's recent publishing partnership transition to IOP Publishing, some authors may have questions with the new journal manuscript submission, peer review, and production processes.
Who do I contact for issues regarding content and peer review? Who handles rights and permissions? Who takes care of access and payment? How about indexing?
Well, fret no more. Here is a handy list of links to refer to when manuscript blunders arise.
Submission and peer review
For issues related to submission to the Journal of The Electrochemical Society or the ECS Journal of Solid State Science and Technology, or the peer review process, please email publications@electrochem.org.
For issues with articles that have been accepted for publication, please email ecs@ioppublishing.org.
Rights and permissions
For issues with reuse of material from an article published in ECS  journals, conference proceedings, or magazine, please email permissions@ioppublishing.org.
Content access
For subscription issues with journal access, please email customerservices@ioppublishing.org.
For ECS member access, please email customerservice@electrochem.org.
Payment
For issues with publication charges, please email accountspayable@iopfinance.org.
Indexing
For issues with indexing, please email discovery@ioppublishing.org.
Other questions
When in doubt, ECS staff is here to assist you through the process and can be reached at publications@electrochem.org.