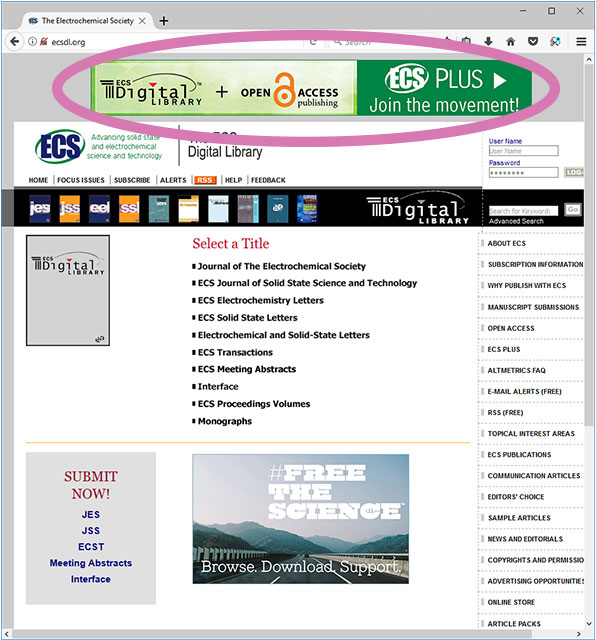 Our digital library attracts 241,000 visitors per month!
With 1,000+ academic and corporate institutional subscribers and over 132,000 articles and abstracts, the ECS Digital Library is home to all ECS peer-reviewed research content, serving the broad scientific and technical community.
The ECS Digital Library is the perfect option for your digital advertising! By advertising with ECS, your brand will be in front of leading scientists and engineers within the electrochemistry and solid state science and technology sector.
Below you will see the online rates for our digital library horizontal banner ad (712 x 90 Pixels).
Online Ad Rates
1 month
$2,122
3 months
$5,305
6 months
$8,487
12 months
$15,914
Ad placement: Banner ad, run of site.
If multiple sponsors, ads will rotate evenly.
No more than 3 ads will run during any one time period.
Acceptable files: PSD, JPEG, TIFF, GIF, or PNG.