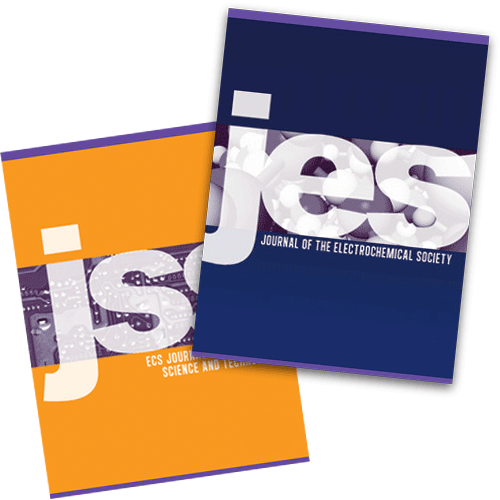 ECS believes that the key to sustainability is the ability to adapt. For 115 years, ECS has been committed to publishing high quality, peer-reviewed research at the cutting edge of innovation.
But the demands of the research arena are always changing. As the scientific community develops new needs out in the field, so must ECS—as a leading nonprofit publisher—develop new avenues and more inclusive platforms for publication and dissemination.
To best accommodate the needs of contemporary scientific research, ECS's journals, the Journal of The Electrochemical Society and the ECS Journal of Solid State Science and Technology, are open to article submission types beyond that of the standard-issue research paper. As of 2017, ECS accepts journal submissions of five different types.
Whether you're an author, an editor, or a reader of ECS publications, it's beneficial to be familiar with the five ECS journal article types.
Research articles
A research article is a standard submission and a primary source; it reports the methods and results of an original study performed by the authors where data have been collected and analyzed by the authors, and conclusions drawn from the results of that analysis. A standard format is used for these articles, in which the author presents the research in an orderly, logical manner.
Review articles
A review article sums up the current state of understanding on a particular topic, as opposed to a research article, which reports on original research. Authors should search for everything relevant to the topic and organize the results into a coherent view. The review article should cover the main researchers in the field, recent advances and discoveries, current debates, significant gaps in the research, and provide an indication of likely future directions for the field.
CRES3T articles
The CRES3T (Critical Reviews in Electrochemistry and Solid-State Science and Technology) article goes beyond the review article. The CRES3T article is intended to provide an authoritative status report on areas experiencing rapid development in electrochemistry and solid state science and technology. The article should give an analysis of opportunities and challenges toward advancing knowledge in the area. It also should include a thorough survey of the most relevant literature in the field. The article should provide a clear identification of each of the experimental and theoretical areas regarded as key to the scientific understanding and technological demands in this field. CRES3T articles project future work and approaches that might be needed to resolve conflicts and fill the missing gaps of knowledge. The CRES3T article requires the author to be an expert in the field with broad experience.
Communication articles
Communications are brief articles or reports of 2,000 words or less that describe impactful research that has not yet been fully analyzed, but will substantially benefit the electrochemical or solid state community. When submitting the manuscript, authors should concisely describe the high impact of the research and explain why early dissemination is ideal.
Our first Communication article was published in 2015.
Perspective articles
A Perspective article is brief article of 3,000 words or less, excluding references, that offers insightful assessment of, and directions for, new, developing, or established fields. A Perspective article should suggest alternative interpretations of results or describe new directions for topical areas of interest to readers of ECS journals. Perspectives are intended to stimulate discussion that will substantially benefit the field. Data may or may not be included, but these articles are not intended to announce new results (such information should be submitted as a Communication article). Rather, they should present thought-provoking perspectives and novel assimilation of scientific information in current or emerging fields that indicate potential trends or innovative applications. All Perspective articles will be published open access at NO COST to the authors to allow the widest possible dissemination.
Our first Perspective article was published this year.
Editors' Choice
Editors' Choice is not an article type, but rather a special designation that may be applied by the journals' editorial board to any other article type. Editors' Choice articles must be transformative in that they must represent a substantial advance or discovery, either experimental or theoretical. The work must show a new direction, a new concept, a new way of doing something, a new interpretation, or a new field, and not merely preliminary data. These articles must display credible research results and yet be transformative within the electrochemical or solid state community. There will be a limited number of Editors' Choice articles published. Only those with the highest quality, impact, significance, and scientific or technological interest will be selected for the Editors' Choice designation. All Editors' Choice articles will be published open access.
Our first Editors' Choice article was published in 2016.
Sample Editors' Choice article
---
For ECS, what matters is not so much the form research comes in, but the impact it has on the world. Though we hold our science to rigorous standards, we are always pursuing new, more inclusive and innovative mediums for the transmission of scientific research to the students, researchers, and innovators eager to sustain and improve our planet.
If you have suggestions for new journal article types that could open additional doors for researchers around the world, please send them to publications@electrochem.org.
Ready to submit an article? Be sure to review our author instructions.